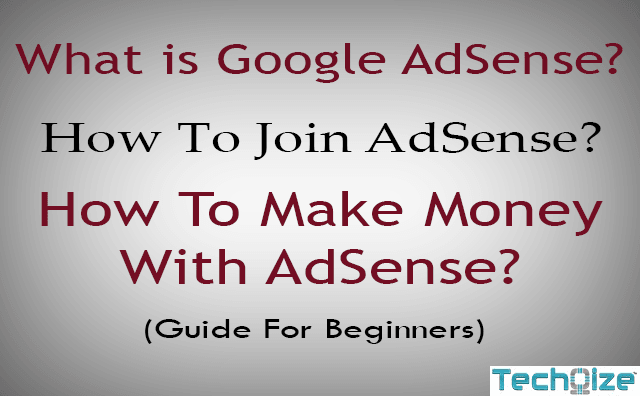 So, you want to make money from your blog or website?
If yes, then Google AdSense seems the best way to generate money from your own website or blog. I wonder, who else on the Earth just ignore the power of Blogging. In fact, even if you're a beginner, you might have heard about AdSense before. But, every beginner asks the same question:
"What is AdSense?"
"Can I really make money with AdSense?"
If yes, then how?
Well, here I'll cover some basics of Google AdSense. So, without wasting any time
Let's start.
What is Google AdSense?
Google AdSense is a monetizing network that allows publishers to display Google Ads on their blogs or websites. Publishers make money from those targeted ads. Currently, AdSense is the biggest ad network based on 'Cost-per-click' (CPC) advertising service.
In short, when you put ads in your blog and someone visiting your blog clicks on those ads – you make some revenue. It depends on site traffic (Cost-per-impression) also.
There's another program for Advertisers known as Google AdWords. It's just opposite to AdSense, where Advertisers pay some money to drive traffic to their products. Google itself generates a huge income with AdWords.
Know more about AdSense.
How To Join AdSense?
Joining AdSense program is simple, you'll have to create a free account on AdSense. Create new ads, copy ad codes and put codes in your blog or website and start earning. Read further for detailed guide.
Highly Recommended: Read Their Program Policies before joining.
How Can You Make Money With AdSense?
AdSense is not a Get-rich-quick scheme. It can take a long time to get your first dollar or you can do it in less than a day. Depending on how much traffic your site gets. If your site gets good traffic then there is more chance to get your ads clicked.
Note- Don't even try to click on your own Ads, otherwise Google may ban you.
However, As you can see on my website, I've placed some ads and making money. I'm not just dependent on AdSense only, I'm using other monetizing networks also. It took me almost 8 months to make first $1. Yes! A big truth. As I've already told you, it's not a get-rick-quick method. You have to be patient. As, now my earnings are increasing day-by-day.
There're many websites whose primary income is AdSense. They're earning more than $2000 in a single month. I'll try my best to reach there.
3 Different Ways To Make Money With AdSense (For Beginners):
When it comes to making money with AdSense. You can follow the mediums that I mentioned below:
Making Money From Blogger: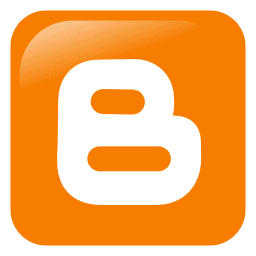 Blogspot is a free platform where you can share your thoughts, tips or personal experiences with a free domain e.g. _yourdomainname.blogspot.com.
_
Also, Google provides an option to choose custom domain to your blog like yourdomainname.com. While your website will be still hosted by Google.
Blogspot blog is 100% free way to get your existence online. If you've a Blogspot blog, then you can apply for AdSense account.
Making money with Blogger is requires time. Your blog must be at least 6 months old to apply for AdSense. However, if you're active and posting quality contents, it'll get approved faster.
«a href="https://www.blogger.com" target="_blank">Create Blogger Account>
Making Money From YouTube: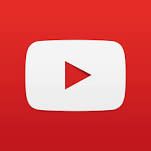 You can apply for AdSense by monetizing your videos. If you're uploading quality videos without violating YouTube laws. To make money with YouTube videos, you'll have to link AdSense account to your YouTube channel.
To start monetizing your videos. Sign in and Go to YouTube features page. On Monetization tab, click on Enable.
Once your video is approved for monetization. YouTube will show Ads inside your video and the generated money will be sent to your AdSense account.
«a href="https://www.youtube.com/features" target="_blank">Start Monetizing YouTube>
Making Money With Self-Hosted Blog or Website: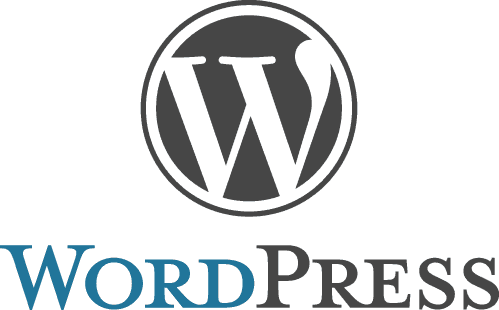 Recommended.
As you can see I've a self hosted WordPress website. I always recommend people to create self hosted websites to get faster AdSense approval. There're many other advantages of self hosted blog over Blogger. If you're a serious blogger then, creating self-hosted website is a good option.
To create self hosted website you must have a domain name and hosting. Where you can install various products in your website. WordPress is the most popular alternative to **Blogger. **
Without going off-topic, I'll share some good resources to create your self hosted website. You should start with Bluehost.
«a href="https://www.bluehost.com/track/techoize/" target="_blank">Get Self hosted Website+Free Domain> (Bluehost Special Discounted Link)
Once, you've a hosting account, Install WordPress and launch your website. Apply for AdSense and put ads in to your website to make money.
Steps To Sign up For AdSense:
#1. Go to AdSense Homepage, then click on 'Get started now'.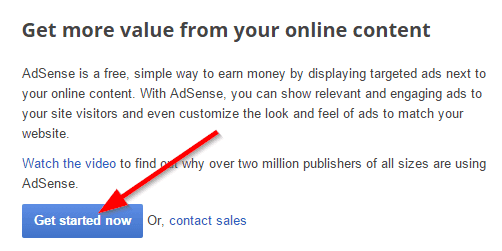 #2. On the next page, Sign in to your account or create new account there.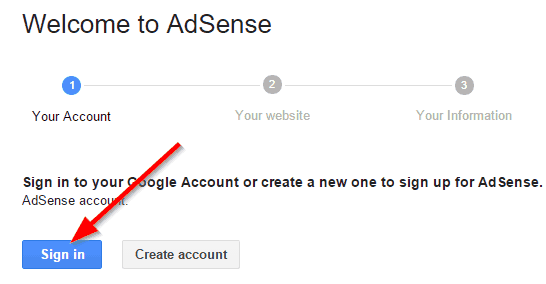 #3. Enter your website name and select language.
Note- If you're using Blogger then, you directly apply from Blogger dashboard.
#4. Now, Enter your contact information and Payee Name correctly without any mistake.
Note- Payee Name & Address must be same as provided in your bank account.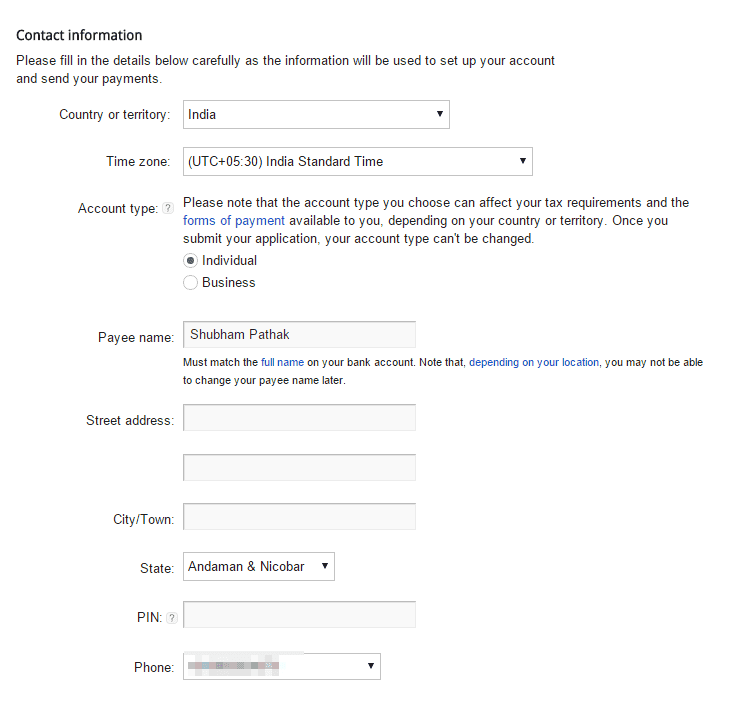 #5. Select E-mail preferences and click on Submit application.

They'll review your application and then approve your website.
How long does it take to have my application approved?
To be frank, I can't tell and no one can tell you except Google. Yes! It depends on your website's content, quality, niche and other factors. Just stay relaxed, wait for their approval. They approved this website in less than 7 days. While, it took almost 4 months for my other blog to get approved.
Advance Tips:
Never click on your own ads.
Don't use phrases like "Click on my ads" or something similar that forces a user to click.
Always experiment with your Ad formats.
Don't make your Ads sticky.
Use well designed site, rich keywords & maintain quality content.
So, It is all about "What is google AdSense", where and how to make money with AdSense.
If I've missed something, let me know in the comments. I'll update this post whenever needed.
---
See also