YouTube Search becomes annoying when you can't search other videos without stopping the current one. You've to stop your current video in order to search other videos.
Also, it is impossible to create a playlist of random videos while watching the current video. You've to rely on YouTube's current playlist system. Creating the whole playlist then watching all the videos in it becomes boring.
Currently you're:
Opening YouTube in new tab and then searching for new videos.
Creating a playlist separately.
Stop doing it!
Here's a small trick which allows you to search for other YouTube videos without stopping the current video. Additionally, you can create a playlist of random YouTube Videos. It can be done using simple Google Chrome extension named QueueTube for YouTube! created by Dara Javaherian.
It's good thing if you're using Google Chrome, because this extension is created for Chrome users. I'm not sure if there's any similar tool available for Firefox or other desktop browsers. We know that Google Chrome (specially with multiple tabs) is well known browser for high CPU and RAM usage. So, the main benefit of using this extension is it saves more amount of RAM as it opens the search results on same page.
Requirements: 
Google Chrome Browser. <Get Google Chrome Browser from here>. (If you haven't installed it already)
YouTube Stay! Google Chrome extension. (102KB) <Download from here>
Here's what this extension does:
Searches YouTube videos in background.
Shows the results in sidebar.
Creates the custom playlist of videos.
Search YouTube Without Stopping the Current Video:
Step1: To do this, Download and install QueueTube for YouTube! from Google Chrome Web Store.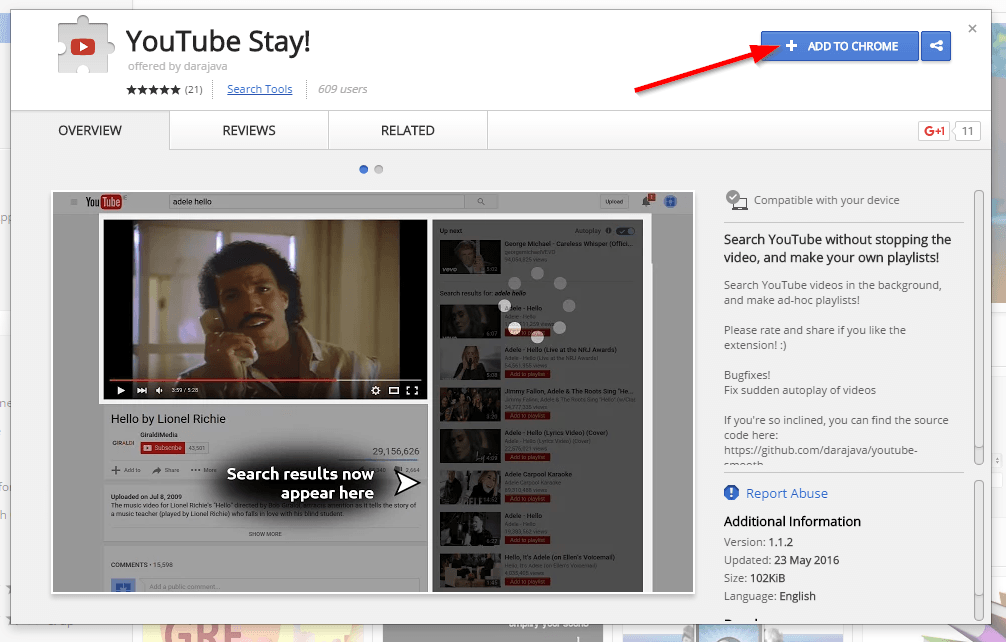 Step2: From the top right side of your Google Chrome Window, check if the extension is set to On.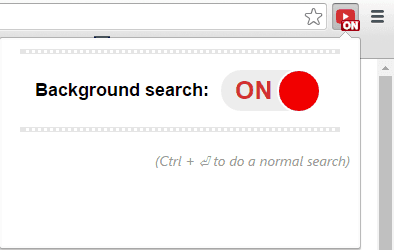 Step3: Open YouTube and play any video you want.
Step4: Search for new video you want to play next and hit Enter.

Step5: It'll display search results on right sidebar of your YouTube page.
Now, to add any video to play list click on red Add to Playlist button, it'll be added to your playlist. Once Added to playlist, it'll be displayed into Up Next list.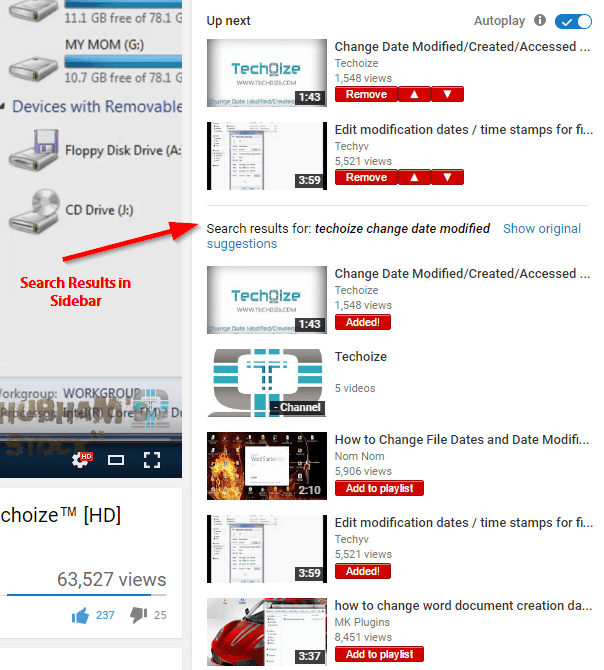 Voila! Now you don't have to stop your current video while searching. Hope this extension works for you!
What do you think? Have you used it already.? Do you know other awesome extensions like this? Share your opinions on this extension by commenting below.
---
See also