If you've a movie and you want to add/merge/remove audio files or subtitles from that particular movie, then you're at right place. Basically, adding or removing audio track from a video file is quite simple task. It can be done via a tool called MKVToolNix. So, this tool can be used for making dual or multiple audio movies. Also, you can add subtitle files to that movie additionally. 
Also Read: Compress & Convert Videos Without Losing Quality
How to Create Dual Audio Movie Using MKVMerge GUI-
Before I start, first download the tool from here- Link1 or Link2. Now, Install the tool and run it from the shortcut created to desktop.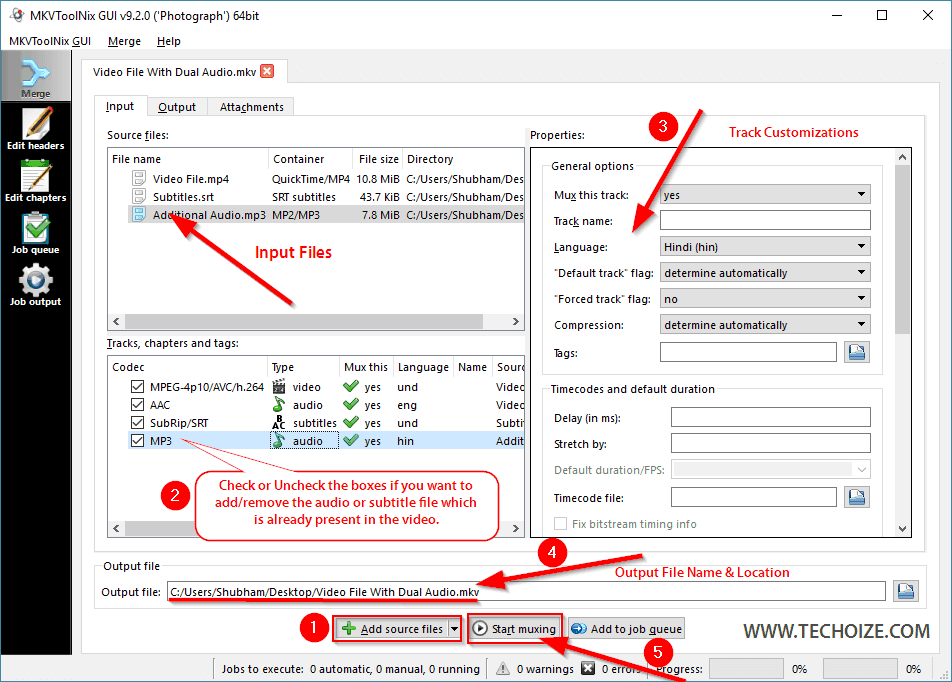 Click on the 'Add source files' button to input source movie file. Again, add audio track or subtitle (from the same button) which you want to merge.
Now, inside the 'Tracks, chapters and tags' section, click on the file (audio or subtitle).
Customize the general options from the section 'Properties'.
Set the output file destination from 'Output file' section.
Click on 'Start muxing' and wait for the process to finish.
Done! You've successfully created dual audio movie in MKV format.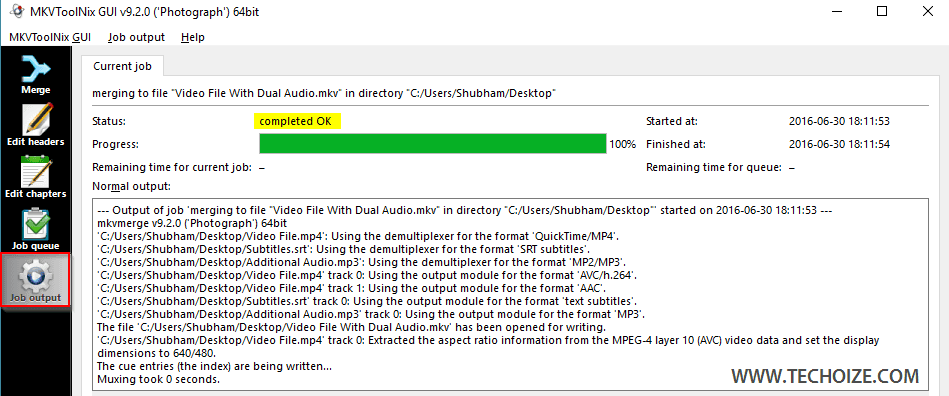 *Tip-  For better audio synchronization with the video, add audio delay in +ve or -ve  in milliseconds e.g. +100 ms, -150 ms etc. Note, that negative delay shouldn't be used with video file.
Thanks for reading this. It'd be awesome to hear your thoughts in the comments.
---
See also