Most of the time when we download or capture videos directly from internet or our device, it gets large file size as compared to its quality. So it becomes difficult to upload videos to YouTube or other video sharing sites due to large file size. Also, such videos gain unnecessary space in our storage devices.
So, here is the effective and working method of converting and compressing videos without losing quality using a freeware software called Handbrake.
What is HandBrake?
HandBrake is a free and open-source video conversion tool which converts and also compresses videos from nearly any format. It works in any platform i.e. Windows, Mac or Linux. It supports all platform-presets such as Windows, iPad, iPhone, iPod, Apple TV, Android and Android Tablet for device compatible output. To get more details visit official site.
How To Use?
1. Download HandBrake from here and install it.
2. Open handbrake and click on the Source>Open File button to browse video which you want to compress.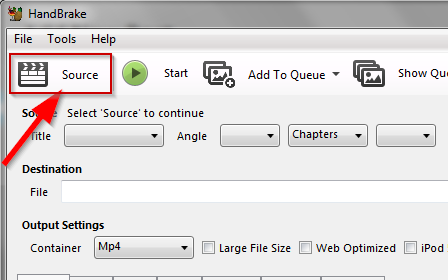 3.  Now, browse destination folder, where you want to save your converted video. For ease, save your video to desktop.
 4. Click on 'Start' button to begin conversion & wait for the queue to finish.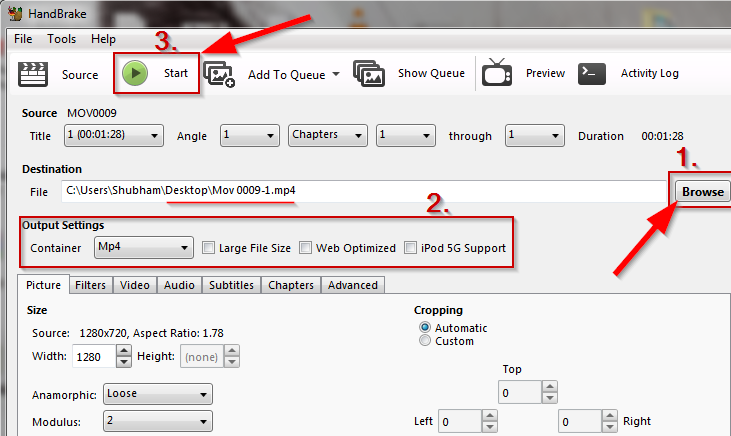 5. Done! Check output folder of your compressed video. You'll see the results.
Optional: You can try different container settings for better compression. For e.g. you can check/uncheck  'Web optimized' option from output settings.
---
See also